Profiles of Double Fond Formation trainers and managers
Our Pedagogical Team of magic professionals
Dominique Duvivier, President
Dominique DUVIVIER is the owner of Double Fond and at the initiative of the creation of this magician diploma.He is a living legend of magic: brimming with passion since the age of 8 and winner of the Mandrake d'Or, he popularized the art of close-up magic in France in the 1970s. He has created thousands of tricks that are sold worldwide and has traveled the world explaining his inventions to his colleagues. He has trained hundreds of magicians and taken over the management of the oldest magic store in the world. trained hundreds of magicians and took over the management of the oldest magic shop in the world, the shop Mayette Modern Magic in Paris.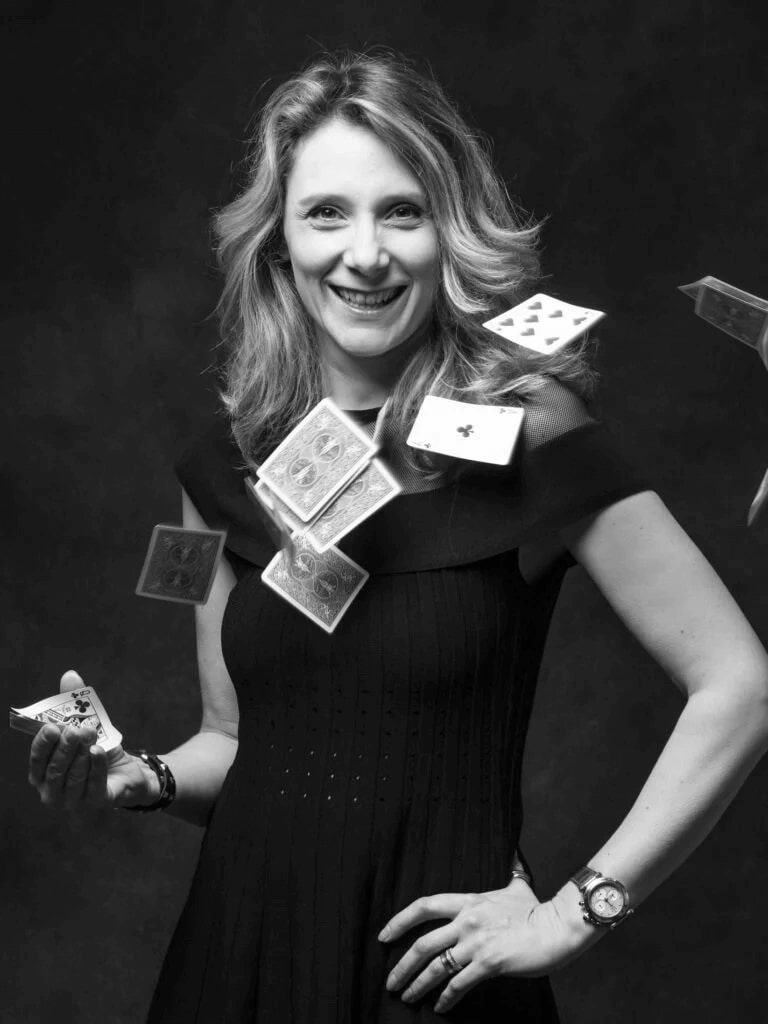 Alexandra Duvivier, Director
Alexandra DUVIVIER was awarded the Mandrake d'Or in 2001. She was the first French woman to baffle Penn & Teller in their famous American television show "Fool Us". Dominique's daughter has taken up a double challenge: to make a name for herself after her illustrious father and to become a highly respected artist in the particularly masculine world of magic. She is a company speaker and trainer for the first Magician's Diploma recognized by the French Ministry of Labour. trainer for the 1st Magician diploma bac+2, recognized by the Ministry of Labor in France.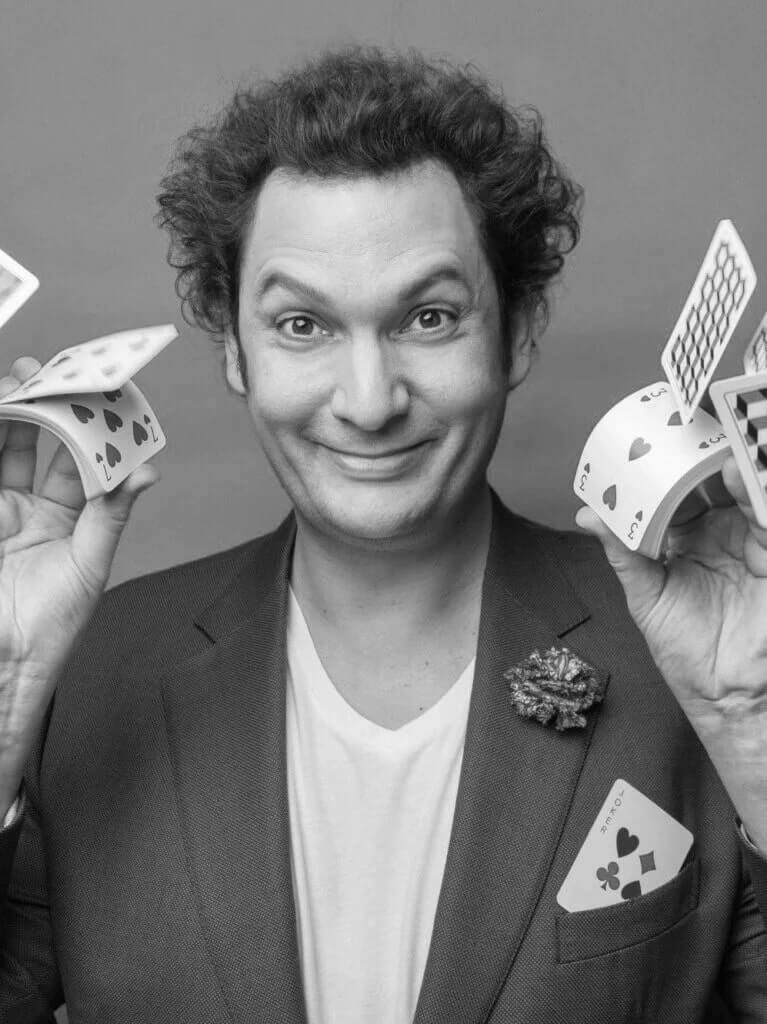 Eric Antoine is THE superstar of of magic in France.He belongs to a new kind of actor who combines humor and magic. It was at the Jacques Lecoq International Theatre School and at the Charpentier art workshop in Paris that this tall man of 2.07 meters learned comedy, mime and illusion. With a great career as a magician and juror in the show "La France a un incroyable talent", he is also the sponsor of this 1st diploma of magic, unique in France and recognized by the French Ministry of Labour.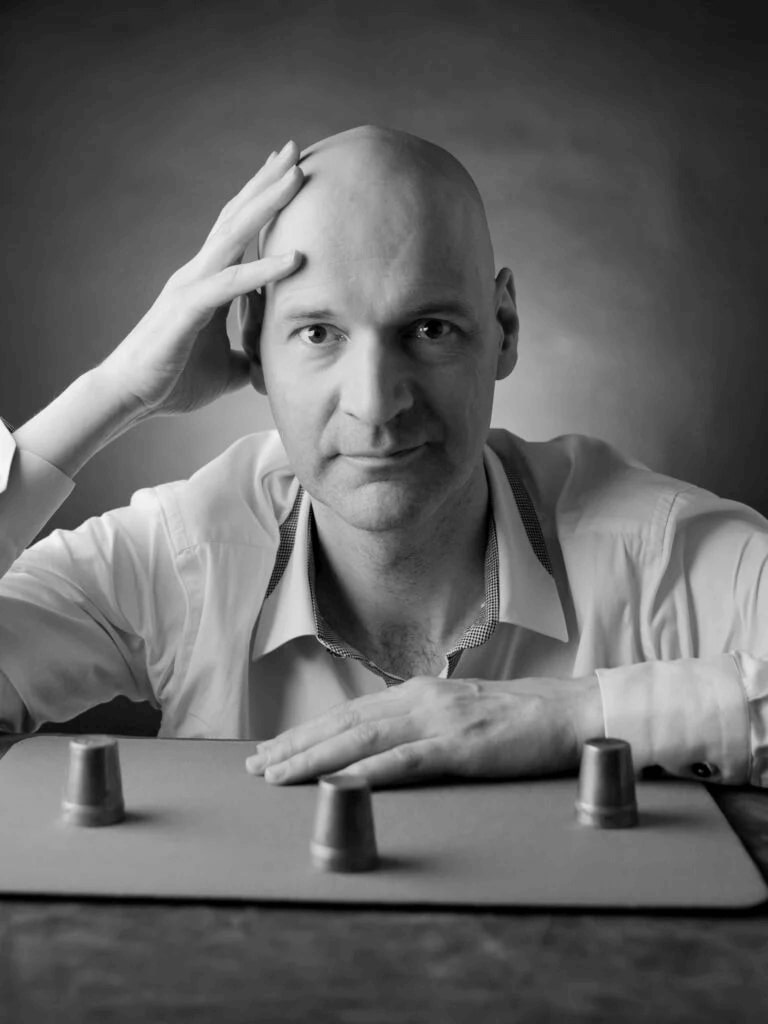 Philippe de Perthuis, Trainer
Philippe de Perthuis, Trainer is a viscount and engineer graduated from the Ecole Centrale, nothing predisposed him to become a magician and yet he is part of the history of the Double Fond since his first day. In addition to his shows, he is a speaker for companies and mentalism trainer in our magical school in Paris.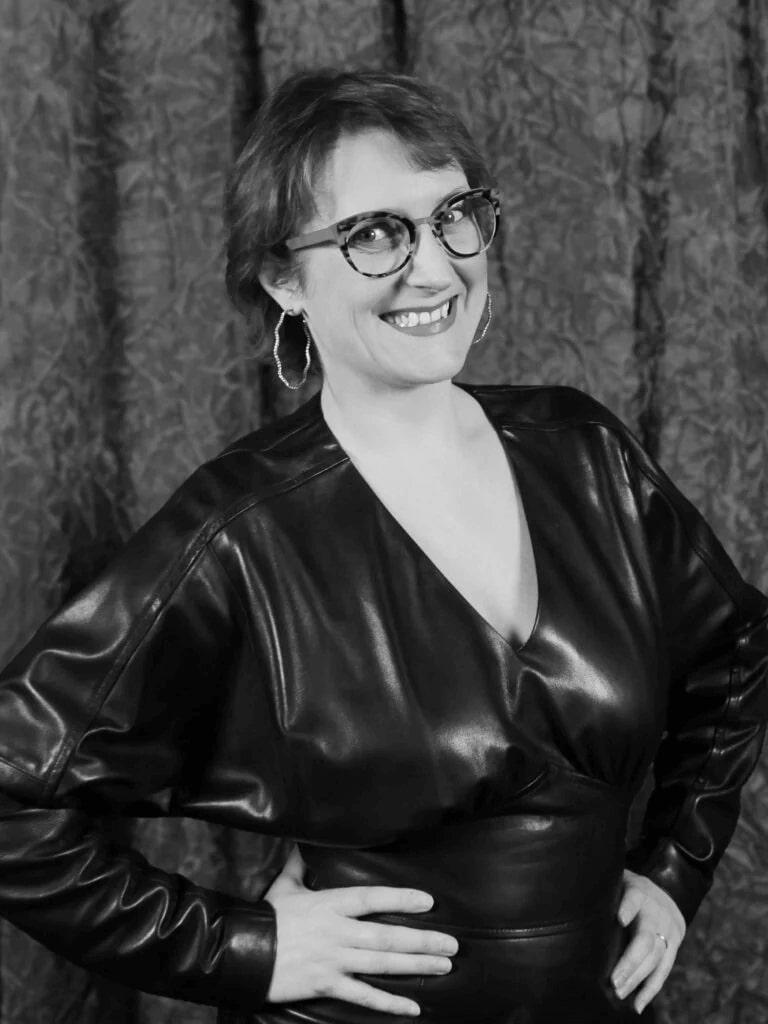 Adeline Gallance, Pedagogical Manager
Adeline Galland is manager and head of communications : without her, you probably wouldn't know us! She is also the person in charge of teaching at our school. The diploma of Magician Bac+2, it's thanks to her !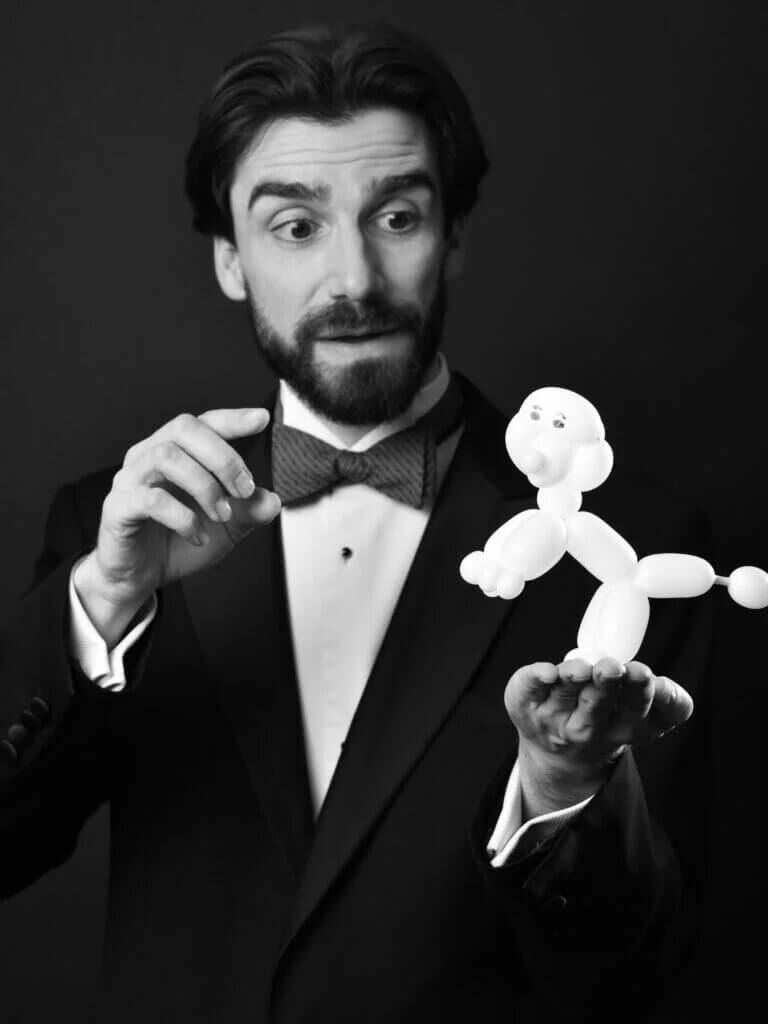 Benoît Rosemont, Trainer a great professional of magic, he joined the teaching team of our school to transmit the keys of the profession with brio !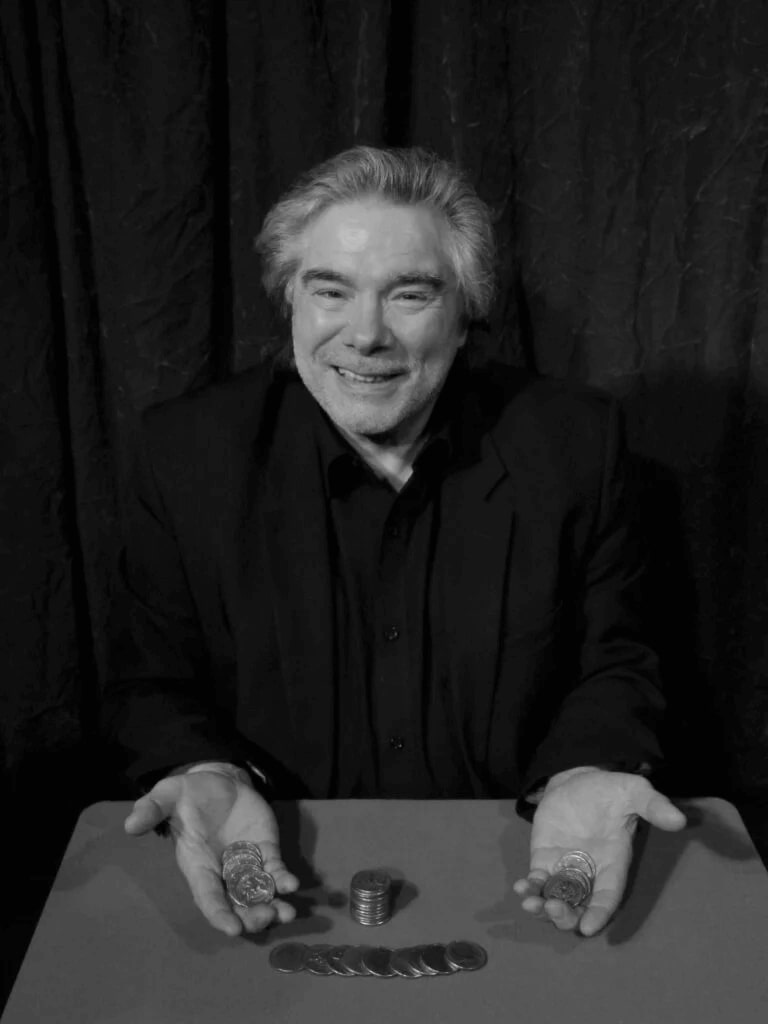 Jean-Pierre Crispon, Trainer
Jean-Pierre Crispon, Trainer was there the first day we opened ! He is an expert in coin magic and magic for kids.Trainer in our school of magic, he likes more than anything to transmit his passion.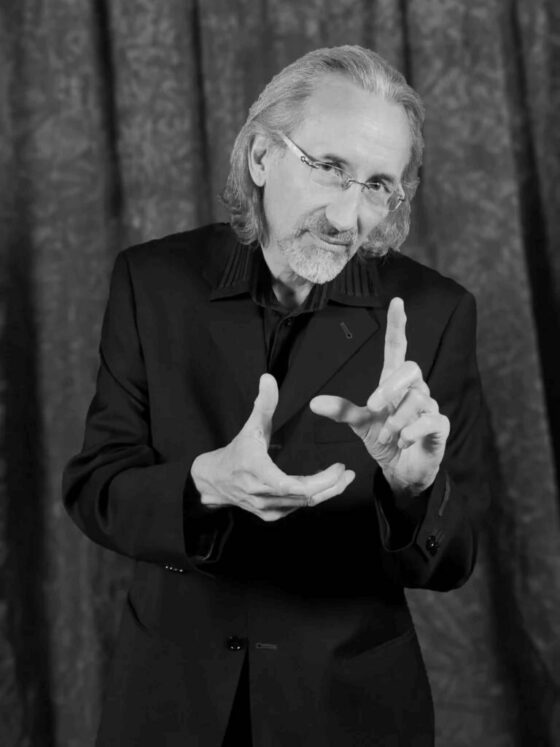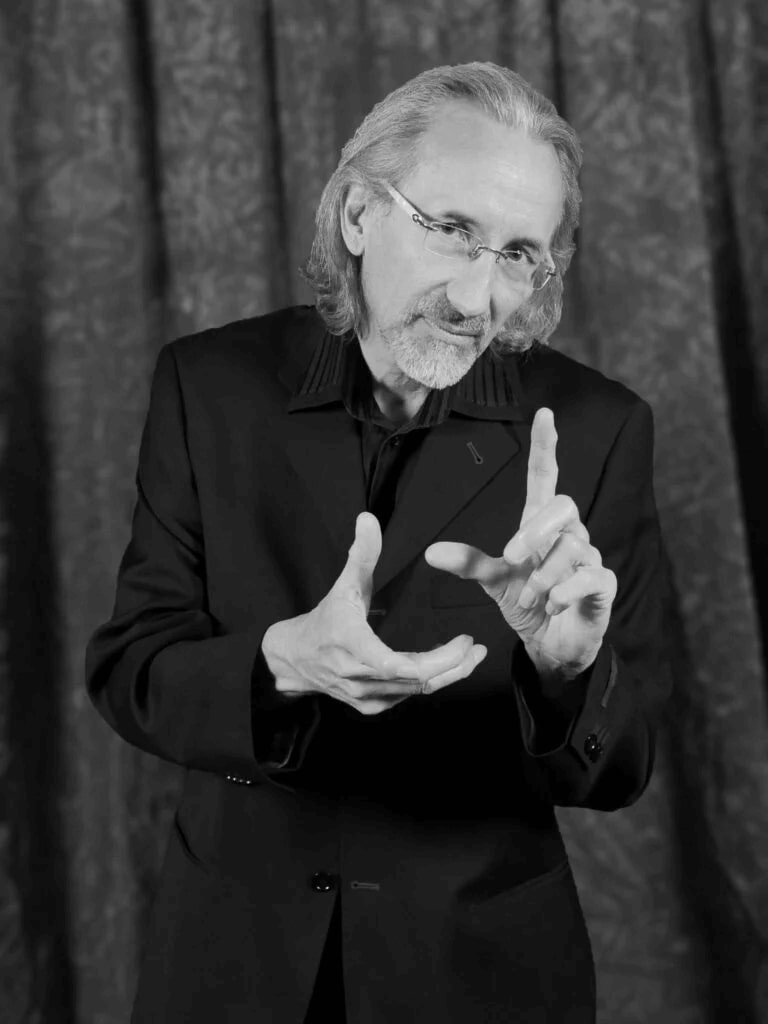 Olivier Bridard, Trainer the main trainer of our magic school. Pedagogical and caring, the students love him and he is a wealth of knowledge.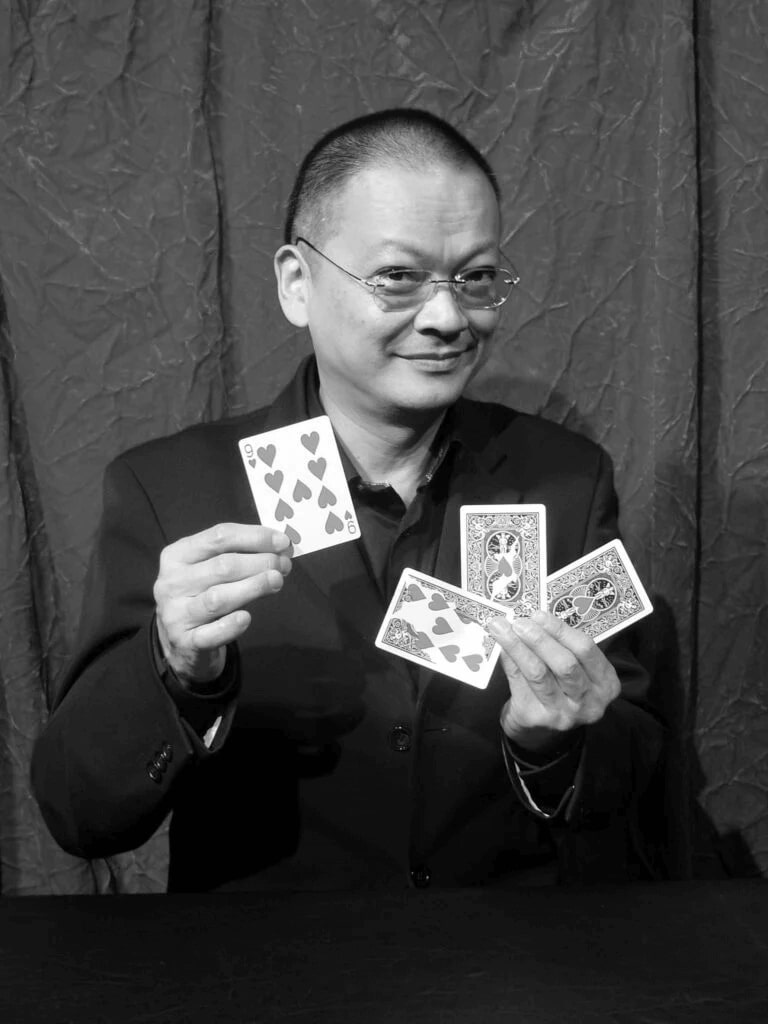 Quoc Tien Tran took his first magic lessons with Dominique at the age of 12. Then he became a doctor of engineering... and finally a magician to live the adventure with us ! He is also the manager of our magic store and one of the teachers from our educational team.
Benoît GUIRAUD
14. Novembre, 2022.
Un lieu unique et un accueil...magique! Des formateurs talentueux et pédagogues; bref, une équipe au top qui m' a aidé à progresser et à élargir mes connaissances en matière de prestidigitation. Je recommande totalement cette formation unique...et j'ai déjà hâte de continuer! Benoît Guiraud
Anne DEPRAS
11. Novembre, 2022.
Equipe de magiciens très sympathique, qui transmet son savoir dans la bonne humeur.
Charles
8. Novembre, 2022.
Des moments magiques avec des professionnels qui savent adapter leurs cours à tous les niveaux... A faire pour tous les amoureux de la magie
cousinVic
17. Octobre, 2022.
Super formation, très bons instructeurs à l'écoute et disponibles.
Marylou G
13. Septembre, 2022.
Je recommanderais certainement cette école de magie à toute personne intéressée à apprendre les secrets de la magie. Jean-Pierre Crispon est un excellent pédagogue, les explications sont faciles à suivre et on a le temps de comprendre. C'était un plaisir d'y assister. Un bel endroit insolite pour prendre un verre alors n'hésitez pas allez-y.
Louis-Jérôme TEXIER
10. Septembre, 2022.
Excellente ambiance, et surtout très bonne pédagogie. Equipe de formateurs très attentifs, bienveillants, mais qui s'assurent que les objectifs sont atteints. En résumé, de très bons moments et de très bons résultats ! Je recommande.
Yves Dauteuille
9. Septembre, 2022.
Tant qu'à apprendre la magie (c'était mon rêve depuis longtemps), autant le faire avec les meilleurs, et dans un lieu unique ! Le Double Fond, c'est une équipe de professionnels qui ont su donner une âme à un lieu complètement dédié à la cet art (sur une place parisienne pleine de charme, de surcroît !). C'est l'occasion bien sûr d'approcher des virtuoses, mais surtout de profiter d'une pédagogie intelligente, vivante, partagée. Vous y découvrirez l'importance capitale de l'interprétation, les ressorts psychologiques et théâtraux de cet art, et tout cela par des exercices pratiques. Si vous avez encore des doutes pour vous lancer, soyez magicien : faites disparaître vos hésitations !
Bertrand Guibert
26. Juillet, 2022.
La formation de 80 heures que j'ai suivie au Double Fond pour m'initier à la magie a été exceptionnelle : Adeline Galland m'a concocté un programme sur mesure et les formateurs que j'ai rencontrés sont talentueux, pédagogues et passionnés. Encore un grand merci à toute l'équipe !
Alain Briffaut
24. Juillet, 2022.
Expérience vraiment sympa et originale ! Apprendre à réaliser des tours au contact de professionnels de la magie et savoir les refaire avec ses proches ! Apprendre l'importance des détails qui changent vraiment tout ! Découvrir les difficultés du métier de magicien. Passer de bons moments sans prétention. N'hésitez surtout pas !
sandrine gaspar
23. Juillet, 2022.
Une équipe de pro à couper le souffle On ne sort pas indemne d une telle expérience Cette école vous propulse dans votre destinée ❤️❤️❤️ Mon fils a eu son diplôme en juin 2022 à il a à peine 18 ans Il a créé son propre spectacle et commence à se lancer C est une partie de son rêve qui se dessine grâce à cette école Merci à Alexandra Duvivier Adeline Galland et à tout ceux qui ont cru en lui ❤️❤️❤️
Diplôme de magie bac + 2