Vous voulez devenir magicien professionnel ? Ou monter en compétences par rapport à un art qui vous passionne ?
Découvrez notre certification professionnelle de magie et nos formations de magicien
Our our magic school in Paris Our magic school offers you a certification and diploma course to become a professional magicianThe degree course in magic is part of a desire to convey the values of magic to enthusiasts wishing to practice the art for amateur or professional purposes.
Train the magicians of tomorrow
Le but de notre école de magie à Paris est de former les magiciens de demain qui perpétueront la tradition magique à leur manière, en maniant l'art particulier de créer l'illusion et de jongler avec le rêve.
The magician training program offered by our approved training center is a professional certificate rewarding, diploma and recognized by the French State..
Our training course is designed to support apprentice magicians according to their project, their budget and their level.
Becoming a magician, a profession in its own right
Our magic training is designed to ensure the acquisition of skills in the training room and to develop skills in real application situations.
At the end of your course and your apprenticeship, you will therefore have all the cards in hand to become a professional magician and fully exercise your profession..
Devenez un Magicien professionnel !
With our certified magic trainings

The assets of our magic school in Paris
Our school of magic se situe en plein cœur de Paris, dans le 4 e arrondissement de la capitale, dans le quartier Saint Paul, à proximité de la Place des Vosges.
The 4th arrondissement is famous for its trendy Marais district, its "trendy" boutiques, its art galleries and its restaurants. Place de la Bastille, the Pompidou Center and Notre-Dame de Paris Cathedral are less than 10 minutes from our school.
Easily accessible by bus and metro, our school of magic magic school is located :
1 place du marché Sainte Catherine, 75004 Paris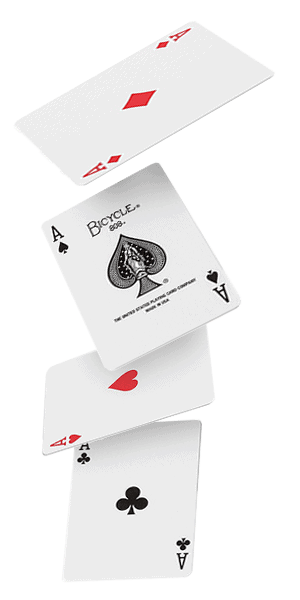 A magic training diploma & eligible for the CPF
Our magician training is eligible for continuing vocational training, the CPF and the transitional CPF.
En cas d'auto-financement, nous vous proposons une possibilité d'échelonnement de vos paiements.
Notre équipe pédagogique, menée par Alexandra et Dominique Duvivier, est composée de 7 formateurs, qui sont tous des magiciens en activité et passionnés par la pédagogie de la magie. Et le célèbre Eric Antoine, est le parrain de notre école !
Une certification professionnelle, niveau Bac +2 et reconnue par l'Etat
The magician diploma. and the training we offer are recognized by the French State. Nous sommes, d'ailleurs, la seule école d'art et de magie en France à vous proposer un baccalaureate level diploma + 2.
Registered by the Ministry of Labor in the Répertoire National des Certifications Professionnelles, by order of 11/07/2018, published in the JO of 21/07/2018
Code Certif Info n°102733 - Formacode : Art spectacle 45004 - Code CPF : 248211
Training organization activity declaration number: 11 75 48 988 75 - QUALIOPI certified organization referenced in DATADOCK.
A partnership with the world's oldest magic shop
We can provide a turnkey solution with all the magic equipment that each trainee may need to carry out his professional project, thanks to our partnership with the Mayette Magie shop. Mayette Magie in Paris, we open the doors of the oldest magic shop in the world !
Magic lessons and personalized course
We conduct a validation of your learning (VAP) in order to personalize your path by directing you to the modules that you must follow to exercise the profession of a magician. magician certification. Each course is unique. Every magician exclusive.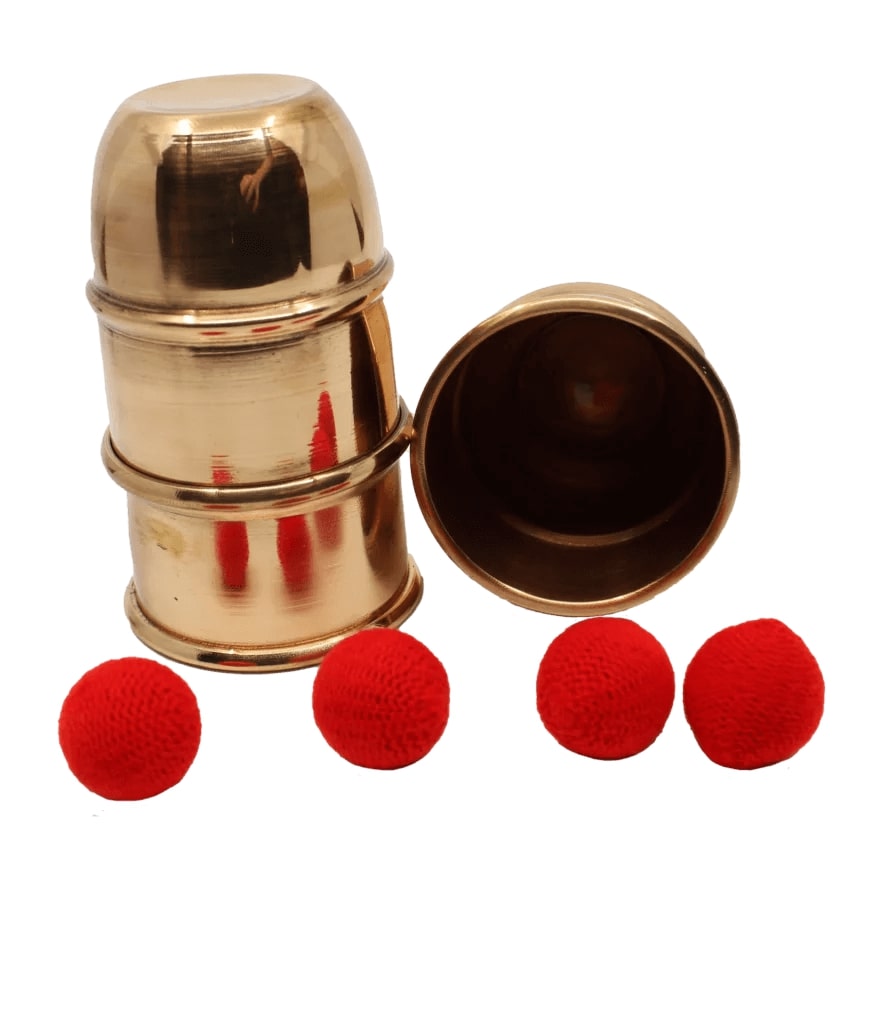 The Missions of our school of magic Our commitment
Practice the profession of magician in a professional way 
Our missions are to :
Satisfy the needs of all those wishing topractice the profession of magician in a professional way.
To adapt to the individual project of each trainee, according to his level, his objectives, and his situations both professional and geographical.
A magical place for meetings and exchanges
But we also give ourselves for missions :
To professionalize and officially recognize the profession of a magician. magician's job.
To be a place To be a space for encounters and exchanges between professionals of magic art. et de l'illusionnisme.
To ensure an educational watch.
To anticipate technological developments related to the profession of a magician.
To preserve the "magic memory". mémoire magique » à laquelle nous tenons tous.


Our Professional Trainers and Magicians

Pedagogy
Professional Magician Training
The degree course in magic is part of a desire to convey the values of magic to enthusiasts wishing to practice the art for amateur or professional purposes.
Our goal is to train the magicians of tomorrow, who will carry on the tradition of magic in their own way, while using this exceptional art to create illusions and to play with the audiences imagination.
Des formateurs magiciens mondialement reconnus
Our trainers are illusionist magicians recognized worldwide : Dominique and Alexandra Duvivier, Benoît Rosemont, Jean-Pierre Crispon, Olivier Bridard, Quoc Tien Tran, Philippe de Perthuis, without forgetting our educational manager, Adeline Galland, without whom the training would not have seen the light of day! The icing on the cake : Eric Antoine is the godfather of our school of magic !
The course of magician training que nous vous proposons au sein de notre école de magie à Paris est une certification professionnelle valorisante et reconnue auprès de tous les professionnels du secteurs de l'événementiel.
Our diploma course est pensée pour accompagner les apprenants en fonction de leur projet, de leur budget et de leur niveau, pour assurer leur acquisition de capacités en salle de formation et pour leur permettre de développer leurs compétences en situation réelle de mise en application.
You want to to become a magician ou illusionniste professionnel ? Cours de magie en ligne, cours de close-up au sein de notre our magic school in Paris, modules de formation et magie du spectacle, n'hésitez pas à nous contact us. to learn more.
Benoît GUIRAUD
14. Novembre, 2022.
Un lieu unique et un accueil...magique! Des formateurs talentueux et pédagogues; bref, une équipe au top qui m' a aidé à progresser et à élargir mes connaissances en matière de prestidigitation. Je recommande totalement cette formation unique...et j'ai déjà hâte de continuer! Benoît Guiraud
Anne DEPRAS
11. Novembre, 2022.
Equipe de magiciens très sympathique, qui transmet son savoir dans la bonne humeur.
Charles
8. Novembre, 2022.
Des moments magiques avec des professionnels qui savent adapter leurs cours à tous les niveaux... A faire pour tous les amoureux de la magie
cousinVic
17. Octobre, 2022.
Super formation, très bons instructeurs à l'écoute et disponibles.
Marylou G
13. Septembre, 2022.
Je recommanderais certainement cette école de magie à toute personne intéressée à apprendre les secrets de la magie. Jean-Pierre Crispon est un excellent pédagogue, les explications sont faciles à suivre et on a le temps de comprendre. C'était un plaisir d'y assister. Un bel endroit insolite pour prendre un verre alors n'hésitez pas allez-y.
Louis-Jérôme TEXIER
10. Septembre, 2022.
Excellente ambiance, et surtout très bonne pédagogie. Equipe de formateurs très attentifs, bienveillants, mais qui s'assurent que les objectifs sont atteints. En résumé, de très bons moments et de très bons résultats ! Je recommande.
Yves Dauteuille
9. Septembre, 2022.
Tant qu'à apprendre la magie (c'était mon rêve depuis longtemps), autant le faire avec les meilleurs, et dans un lieu unique ! Le Double Fond, c'est une équipe de professionnels qui ont su donner une âme à un lieu complètement dédié à la cet art (sur une place parisienne pleine de charme, de surcroît !). C'est l'occasion bien sûr d'approcher des virtuoses, mais surtout de profiter d'une pédagogie intelligente, vivante, partagée. Vous y découvrirez l'importance capitale de l'interprétation, les ressorts psychologiques et théâtraux de cet art, et tout cela par des exercices pratiques. Si vous avez encore des doutes pour vous lancer, soyez magicien : faites disparaître vos hésitations !
Bertrand Guibert
26. Juillet, 2022.
La formation de 80 heures que j'ai suivie au Double Fond pour m'initier à la magie a été exceptionnelle : Adeline Galland m'a concocté un programme sur mesure et les formateurs que j'ai rencontrés sont talentueux, pédagogues et passionnés. Encore un grand merci à toute l'équipe !
Alain Briffaut
24. Juillet, 2022.
Expérience vraiment sympa et originale ! Apprendre à réaliser des tours au contact de professionnels de la magie et savoir les refaire avec ses proches ! Apprendre l'importance des détails qui changent vraiment tout ! Découvrir les difficultés du métier de magicien. Passer de bons moments sans prétention. N'hésitez surtout pas !
sandrine gaspar
23. Juillet, 2022.
Une équipe de pro à couper le souffle On ne sort pas indemne d une telle expérience Cette école vous propulse dans votre destinée ❤️❤️❤️ Mon fils a eu son diplôme en juin 2022 à il a à peine 18 ans Il a créé son propre spectacle et commence à se lancer C est une partie de son rêve qui se dessine grâce à cette école Merci à Alexandra Duvivier Adeline Galland et à tout ceux qui ont cru en lui ❤️❤️❤️
In 3 points
Why choose the School of Double Fond?

1. Une certification professionnelle reconnue par l'Etat
Titre RNCP de Magicien niveau 5 Européen : Diplôme de Magicien BAC+2

2. Expert trainers
Pedagogy and learning are our priority

3. A partnership with the world's oldest magic shop
Mayette Magie à Paris
Toujours pas convaincu ?
Check out these videos !